Tool and Library Qualification
Qualification creates the required confidence
into a safe usage of tools and libraries
Tool Usage
Tool Chain Analysis
Challenges
Safety standards like ISO 26262, IEC 61508, DO-178/330, EN 50128 require to prove the confidence of the used tools. Therefore a risk analysis ("Tool Classification") is used to determine the qualification need. A systematic test ("Tool Validation") increases the confidence into critical tools. "Tool Qualification Kits" enable tool user to perform tool classification and tool validation for their projects with low efforts.
News
TCA Version 1.11.0 released
---
On January 13th 2017 Validas AG released the new version of the Tool Chain Analyzer
Methodology
We perform tool qualification in three phases:
classification of tool chains: resulting into a tool classification report
qualification of a tool according to a tool qualification plan: resulting into a tool qualification report
tool usage according to a tool safety manual
Validas applies a model-based approach to classify and qualify tools systematically. The required documents are generated automatically and, if needed, tests are also executed automatically. The used modelling tool is the "Tool Chain Analyzer".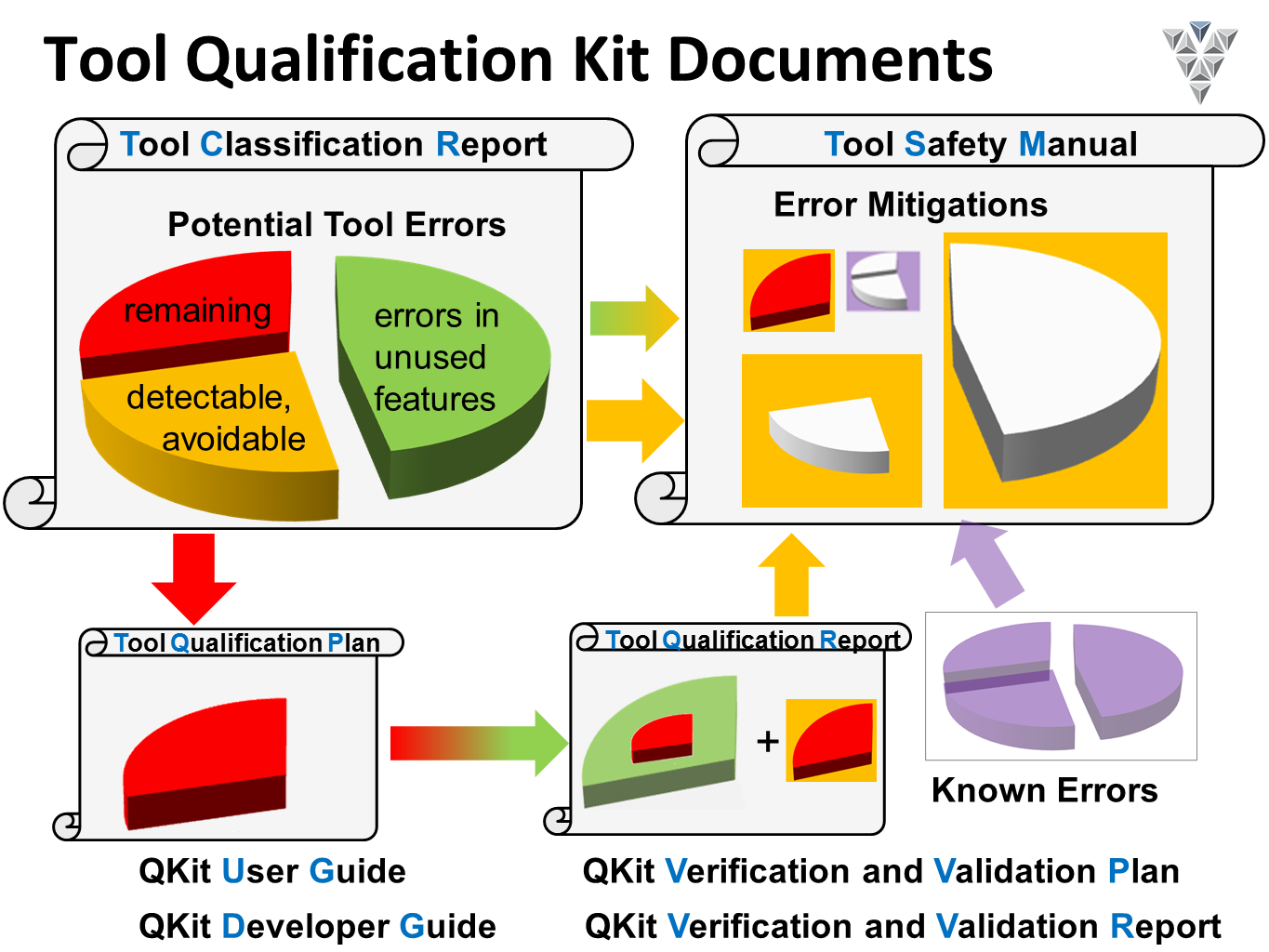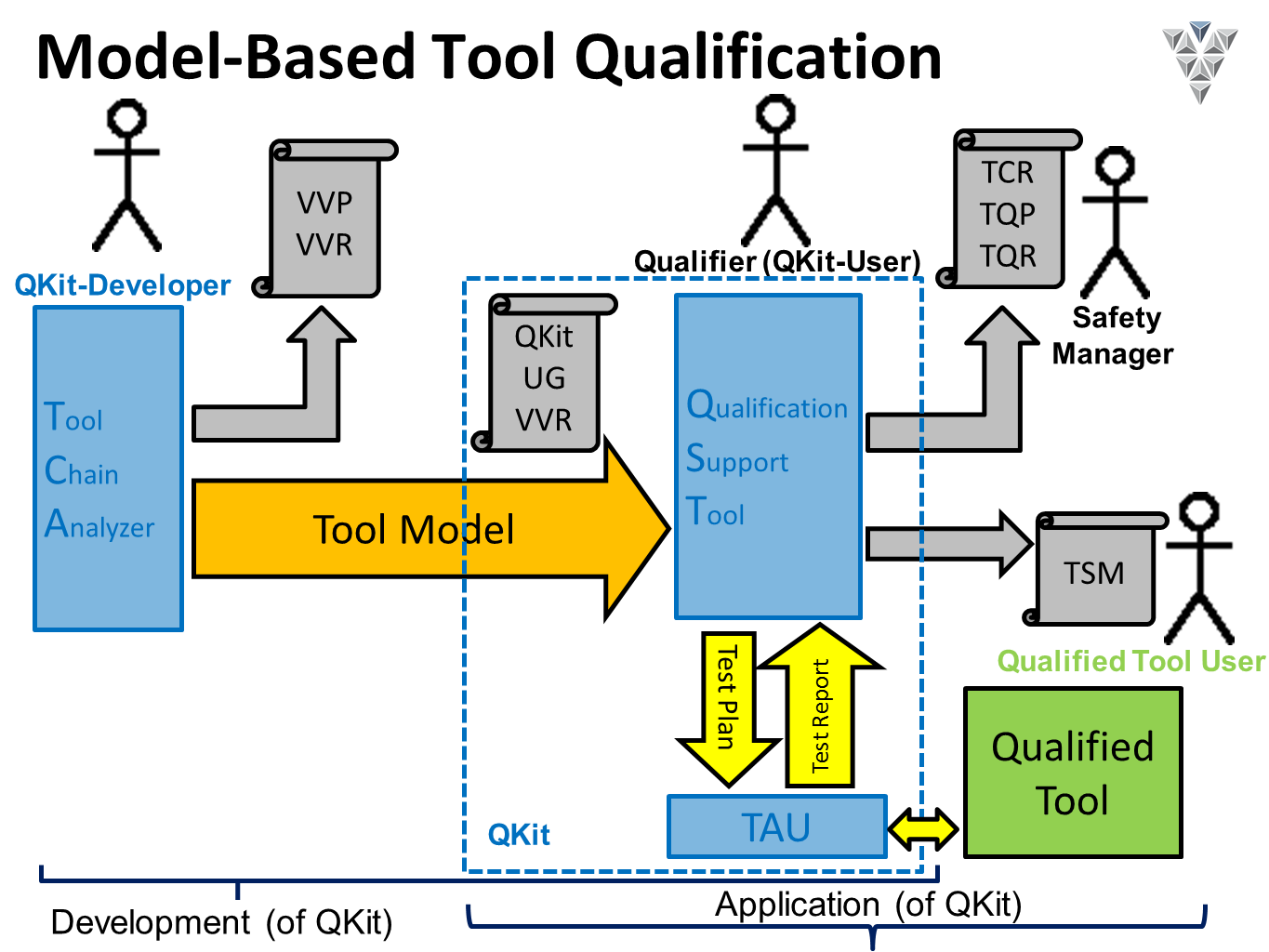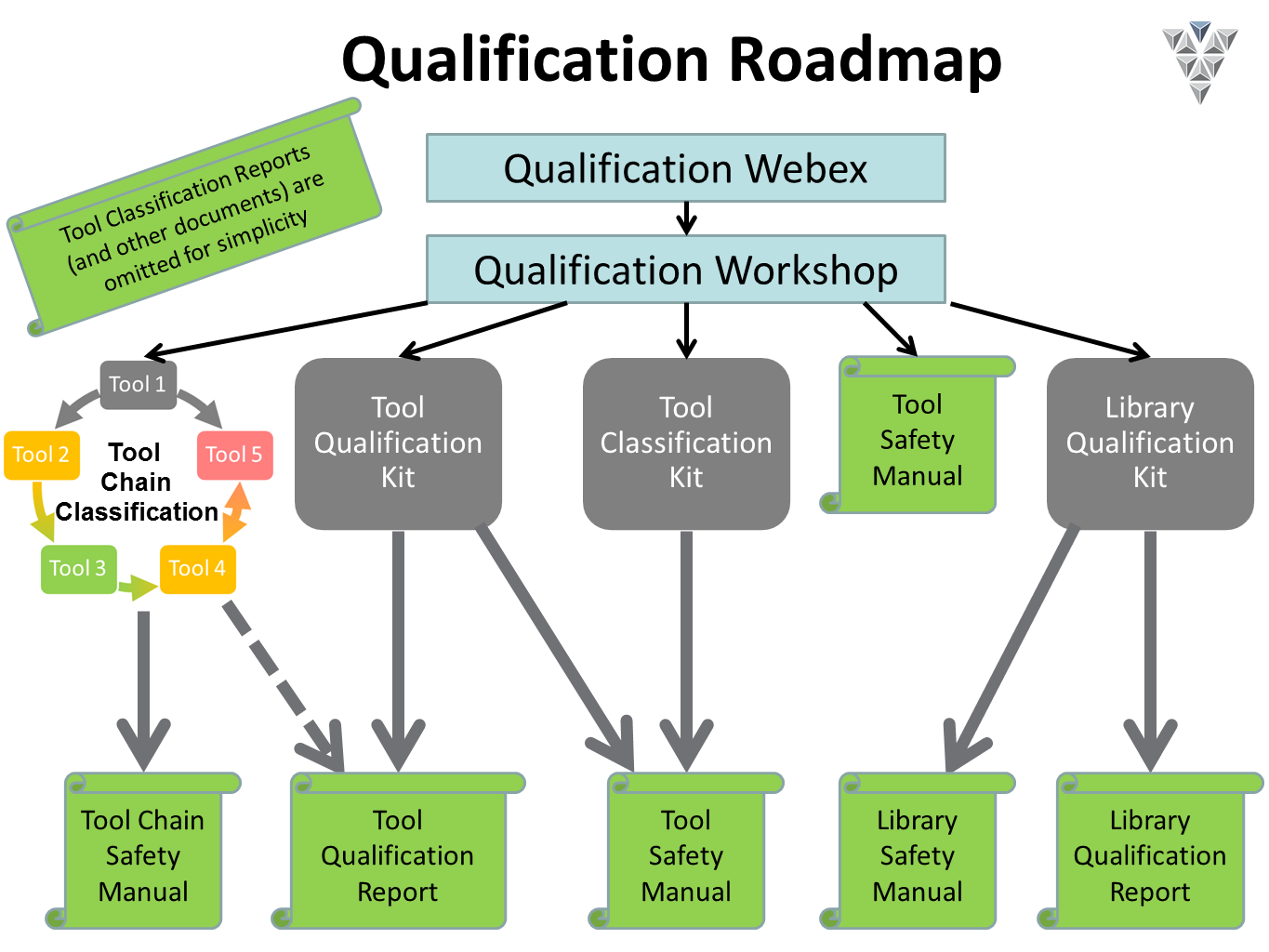 Offerings
We create tool qualification kits for tool user and tool developer that are compliant to the main safety standards (ISO 26262, IEC 61508, DO 178/330). Due to our model-based approach our qualification kits are extremely flexible and easy to use in projects. The required safety documentation is generated automatically based on user selections from the list of supported features and the results from executing the required test cases contained in the QKit.
Qualification kits from Validas AG contain:
model of tool features, potential and known errors and mitigations for the errors
model-based tool for configuration of use cases
test automation unit and test cases
generator and templates for the required safety documents
Therefore the effort for creating a qualification kit, only depends on the kind of the tool, i.e. the number and complexity of the tool features and the number of contained qualification tests.
Examples
Validas has created qualification kits for many tools, some examples are listed here:
In addition we also qualify inhouse and special tools, if desired even with a TÜV certificate.
"Our Testwell CTC++ Qualification Kit built together with Validas AG is rated "best" by customers who compared it with "Qual Kits" of competitors."

Fa. Verifysoft presents their QKit from Validas AG: See Video

Klaus Lambertz (CEO, Verifysoft)
Validation Suite
We build huge validation suites for powerful tools and tool chains.
A validation suites validates a tool chain, for example consisting of a modelling tool, a code generator and a target-compiler. Qualification goal is to ensure that the model simulation mainly behaves like the execution of the generated code on the target.
For building validation suites we create test strategies and test suites, run test cases, analyze test results and document this. If required we also provide guidelines and guide line checkers allowing to automatically validate the guidelines detecting model elements violating validation goals. Key success factor is that the systematic test cases cover all used models and settings of the tool chain.
The following tool chains and code generators have been successfully qualified by Validas using new created validation suites (and checked from TÜV Nord):
ETAS ASCET
MATLAB Simulink/MATLAB Embedded Coder
MATLAB Simulink/dSpace TargetLink
Testwell CTC++
Test case creation for qualification tests: the test cases created from Validas AG are functional and requirements based tests cases. They reflect the customer view on tools.
How we support you
We specify and test your tools:
Creation of a test strategy, e.g. create a test suite for a c code coverage tool measuring MC/DC code coverage on C code.
Specification of tool tests
Generation of test cases, for example using a SAT solver and predicting the expected code coverage
Your Benefit
You concentrate on the development and application of the tool, we care on testing:
independent tests
checking existing tests for completeness
prioritization of tests cases from a safety perspective
creation of tests for third-party tools, e.g. open source tools
The Qualification-Kit for our tool CTC++ has been created from Validas AG. Over 50.000 test cases for the correctness of MC/DC coverage impress our customers and document the correctness of Testwell CTC++ up to it's limits.

Klaus Lambertz (CEO, Verifysoft)
Further Information
The qualification support from Validas AG starts with the determination of qualification needs and includes complete tool qualification including the generation of test cases. We enjoy to cooperate with your tool developers and tool testers and integrate their test cases into the qualification kit.
We support you in all three tool phases with the following processes, independently if you are a tool user, tool provider or tool distributor:
classification of tools using the Tool Chain Analyzer
qualification by validation: Tool Test
creation of qualification kits using the Tool Qualification Framework
Thank You, for letting me work so easy and well paid in your company! It was really fun to work together with you. Your are such an open team and at the same time full of respect.

Jakob Riedle, student
You want more information?
You want to qualify a tool or a library? Please contact our qualification experts, e.g.